For a graphic designer, vector illustration is the most creative part. It allows you to show creativity with high-quality vectors, shapes, and illustrations. The demand for vector art is also very high for all trends.
This illustration contains points, lines, shapes, etc. When you scale the vector image or art, it does not lose the resolution. So, there is no good idea for printing purposes without the vector. Adobe Illustrator is the best software to illustrate vectors.
This article will show you everything about vector art and illustrations. So, stick to it and learn more!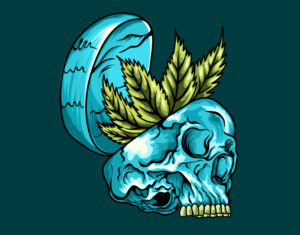 What is vector illustration?
I am an artist. In my view, I find vector illustration as the exciting and most creative part of bringing my imagination with shapes, colors, and others. I get more pleasure from drawing vectors. So, I am here with a proper guideline on how you can start making vector art with the most used software named, Adobe Illustrator.
Adobe Illustrator is the tool to create a vector that is opposed to a raster created in Photoshop. With lines, shapes, and points, you can make artwork. Your work can contain a lot of layers. The software has some tools that are essential tools to start your career. Gradually you can be an expert when you learn the proper use of the devices.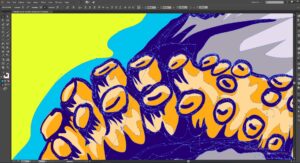 You can use the vector elements anywhere and scale them as your wish. Vector art does not lose resolution when you make it bigger or smaller. It is the best thing for vector art.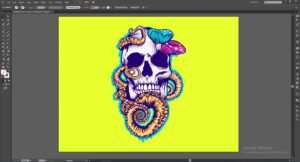 Look around us. You may see a lot of vector designs around us. On the billboard, signboards, in front of a shop or shopping mall, and even on the body of a bus, you find many vector designs.
You can also make stunning artwork with the right software and tool. But to do this, a lot of practice is necessary. Practice more and be a designer without sacrificing the quality of your work and resizing it infinitely. So, it is a valuable skill for a graphic designer.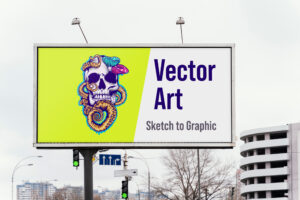 Raster images have limited pixels. On the other hand, the vector does not come with limits. So, when you zoom a vector, the clarity does not change.
The fields of vector art
Vector illustration is a part of vector art, or you can say these two are very similar. Vector art is art that contains geometric shapes, curves, colors, and lines. It does not depend on pixels. Depending on your uses, you can save your vectors in different file formats such as .eps, .svg, .pdf, AI, etc.
Digital artists do vector arts to make attractive digital presentations for mobile apps, websites, infographics, or printing purposes. For the branding of a company, illustrations are also important. Turning photos into vector illustrations is also demandable in a different marketplace. Let's see where we can use illustrations.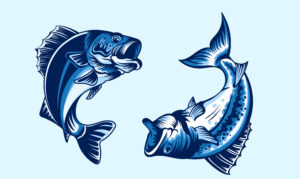 For UI/UX design
Designers make illustrations and vectors to use in the interface of the device to look great. When you see the vector on a handheld device or your computer, you find the image a clear one. For the transparency of the vectors, you can use them anywhere in any background you want. For this reason, UX designers need illustrations.
Vector art For printing purposes
Vectors and illustrations are widely used in the print industry. Without a high-quality file, you cannot get the perfect print from a raster image. But when you use vector art in your design, you do not think of losing the quality. So, vectors and illustrations are widely used in T-Shirt design, book covers, clothing, cushion covers, mugs, wedding cards, invitation cards, and other printing purposes.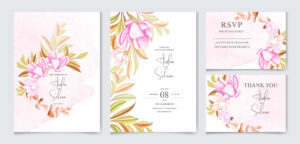 Vector illustration in Website design
Vectors are used as elements in the website. The icon, web banner, logo, and other layouts are vectors. The designers who create vector graphics for a website are UI designers. As a graphic designer, you can also provide your service as an outsourced UI designer.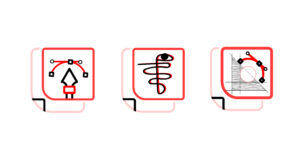 Poster and banner design
Posters and banners are the print items. If you use vectors and illustrations to create a poster, it will not lose its quality when you print it. So, vectors are essential for making banners or posters for different uses.
Logo design
A logo is essential for branding any company or business. It is the reflection of the company. Designers use Adobe Illustrator to create a vector logo. You can then quickly scale, resize or edit the logo and use it for web or print items.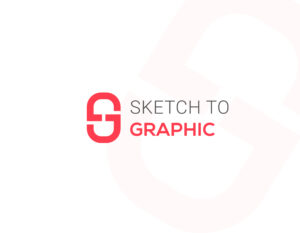 Video games
Video game scenes are complex designs. These critical artworks are also vector art and illustrations. Now in the sector of video games and virtual reality, vector illustrations are widely used. The characters of the video games are also illustrations. So, character design is also part of vector art.
Vector art Kids book illustration
Kids' books are attractive and colorful. All the pages are full of vector art and illustrations. As an artist, I feel how amazing to bring my thinking to a beautiful look through illustrations. Kids' book contains line art drawing, colorful vectors, and images that look realistic or cartoon. Play with color, shades, and light is entertaining.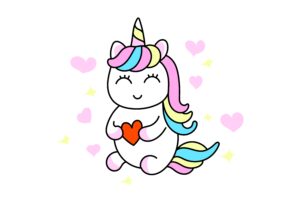 What are the advantages of vector illustration?
The advantages of vector illustration and vector files are many. Let's know the primary benefits of vector art.
Resizable
Scalability is the best benefit of a vector file. You can scale your vector graphics. When you increase the size in the mathematical ratio, the resolution will not change, and you will get a clear image. So, you can make it small or bigger and use it according to your need without any tension.
Small file size
When you save a vector file, it contains only some pints and objects. So, the file size is not so big. Besides, you know a mathematical relationship between the points and size.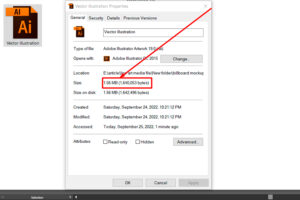 Easily editable
Another best advantage of vector graphics is that you can edit the files easily. You can change the colors, change the size of a shape, etc. You need vector files if you need a lot of revising or editing.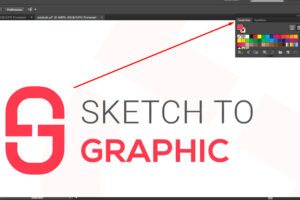 Easy to send or load
As a smaller vector file, you can quickly load it and easily send it via Gmail or other transfer ways.
Can easily clone it
You can clone your vector file easily with some features available in the software. Make as many copies as you want and change the color or others according to your need.
Vector illustration styles
There are different illustration styles. Which particular one do you love? With enough skill, you can try anyone that you like most. If you love fantasy art, it will take a lot of time. Besides, imagination skill is essential for an artist or a designer. To explore various styles, let's get familiar with them.
Drawing, painting, and carving are the traditional starting of illustration. Many techniques are available such as charcoal illustration, watercolor illustration, ink illustration, scientific illustration, pencil, collage illustration, etc.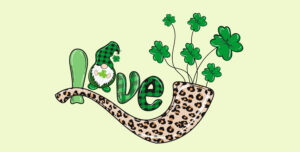 But with the improvement of software and tools, we now follow modern techniques for illustration. Digital illustration tools are now mainly used among illustrators.
Software in the right device like Adobe Illustrator or Vectornator is the perfect one to make an illustration. Many people use vector illustration apps. It is not the right way. Let's see different types of illustrations.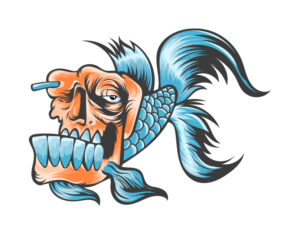 Vintage, retro
Vintage and retro style is the style of past inspiration. It started in the early 1900s to the 1990s. The designs come with a unique style with the sign of the past. You can see the illustration of Neil Stevens, who is a successful illustrator of this style.
You may hear Pop Art that style is from the well-known artist named Malika Favre. So, if you want to try vintage style illustration, make a portfolio so that your clients can see them and appreciate you.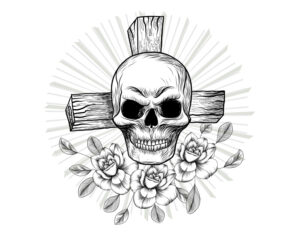 Realistic illustration
In the artistic movement of the mid-nineteenth century, artists painted objects from everyday life with a natural look. The artwork looks realistic. Now realistic illustration is famous in digital illustration. It is the reflection of photorealism. If you illustrate a human, it will be so close to reality.
Realistic vector art also looks a little artistic, and the style is near the real but not natural. So, if you are interested, you can practice more and showcase some of your best work as a portfolio.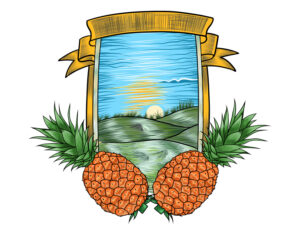 Fantasy vector illustration
Fantasy illustration is the illustration of magic, legends, mythology, science fiction, etc. The design depends on the story and contains supernatural scenes. The characters are also magical. So, you need excellent skill and imagination capacity to illustrate this vector.
Fantasy illustration is essential for fantasy book illustration, gaming, and film industries. The artworks look amazing with alien landscapes, creatures, and magical worlds that all our imagination.
Fashion
Sketching is the first and essential step for fashion designers to draw their ideas. Quick sketch, and then the final style is illustrated by the designers. Generally, fashion designers sketch multiple pictures and then finalize one. This type of flat vector illustration is a quick process.
For fashion design, you must know how to combine culture, attitude, and couture. Most fashion designers have their style.
Line art
Line art is one of the famous illustration styles nowadays. If you notice the social media platforms like Instagram and Pinterest, you see the popularity of line art. Line art is used to make logos and design coloring pages. Line art illustrations are simple but beautiful and elegant.
In comic books, line art is used to design the characters.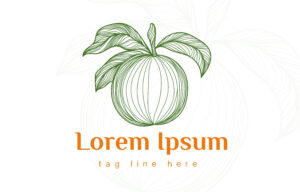 Flat illustration
The flat illustration is now a trendy illustration type. Flat vectors are used widely in apps, websites, and other editorial illustrations. You may see the demand for flat vectors and illustrations if you visit social sites and other vector-providing websites.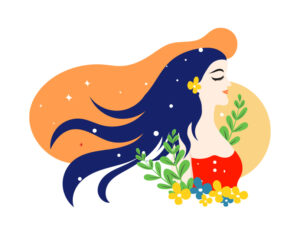 Cartoon vector illustration
It is another famous illustration. The comic-style illustration comes with storytelling form and wording. It comes with a childlike sensibility.
However, animated cartoons are popular among children and adults. Characters with fictional words let the audience imagine another world or reality.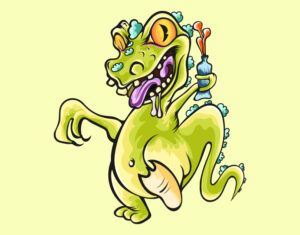 3D Illustration
3D illustrations look like 3D images. The illustrations are popular for product development, design, VR, etc. It is for giving a realistic idea about anything.
Find out your Vector illustration style.
The styles of digital illustration are many more. So, you can try your style for your illustration. Practice more and more, and you will discover a new style. Yes, it is possible for a creative artist. Experiment with different types and find which one is better for you to grow your career. Keep enjoying your work.
Final words
Vector illustration is an outstanding category to build a career as an artist. It is also the place to bring out fantastic ideas for the artist in graphic design. The impressive works of professional artists are digital assets. So, if you have willing, you can start your journey as a creative graphic designer with vector art.
You can also follow the vector illustration tutorial on YouTube to gain more knowledge. This all design are my own creation. For any design project feel free to contact with me, thank you.