What is a hand-drawn logo? How to draw it?
A hand-drawn logo is such type of logo that looks handcrafted. It can be a doodle type, comes with fancy calligraphy, or be vintage style. To make your brand popular and easily memorable to people, you need an easy but unique logo.
When you draw a wordmark for your logo, you can present the profile or personality into the logo through the wordmark. If you are an artist, take a pen or pencil and paper. Then start sketching what is appearing in your mind as a letterform.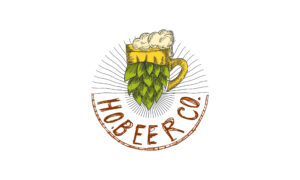 Why do you use a hand-drawn logo?
It is not easy to represent a company or business with a logo. To generate a unique idea in mind, you need to think and draw. Then you can give your thoughts in a digital form. The demand for a hand-drawn logo is still now high.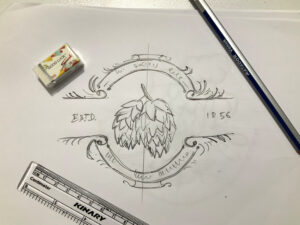 There are several styles of this logotype. For any business, these logo styles are suitable. You can use such a logo for the industry to café or shop. Though drawing a logo is not for everyone, with a bit of skill, you can start practicing.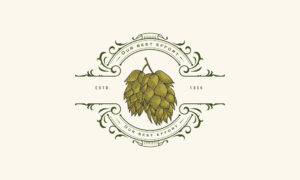 If you have an eager and a good eye, sit down with a pen and paper to sketch a logo. An own sketching logo appears with a unique look and personality. It presents the personality of the company. It is not only the mark but also the presentation of it.
A skilled artist, or graphic designer, can make a logo that looks hand drawn.
Types of Hand-Drawn Logo
Now I will familiarize you with the most used types of hand-drawn logos. I think it will help you to learn a lot, and you can get inspired by logos.
Hand Lettered Logo
This style of logos is trendy. It is also called the wordmark logo. Wordmark with signature presents the personality and professionalism. For personal branding, the hand-lettered logo is the best choice. Besides, it is suitable for shops, consultants, sellers, small businesses, photography, etc.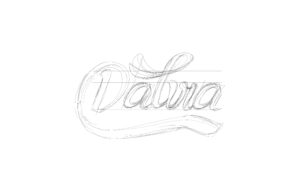 A hand-lettered logo gives a personal touch to your branding. A signature logo is always unique and elegant. To make a hand-lettered logo, you should provide concentration on choosing the font. Font plays the most crucial role in this logo. This type of logo is a little bit decorative. So, find such kind of font for the logo.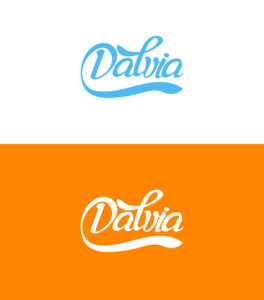 Logo sketch
For those who sell ideas or experiences, such as travel experiences, or video gaming experiences, a complete logo sketch is the best choice to express their work. This logo allows the audience to feel the actual thing about the service provider.
Using a symbol, you can present the overall look through the hand sketch logo. Use the objects that are related to the business and the brand name. However, you can go wild or stick to a minimalist type of complete logo sketch. You can make a unique and attractive logo with a few details and good representation.
Artisanal logo design
This type of logo will be best for a bakery shop, a beer brewer of a coffee shopper, or artisans. The artisanal logo is like an old-fashioned near vintage type with detailed illustrations.
You can use many stroke lines and intricate illustrations with some other details in an artisanal design. This type of logo presents the dedication of the businessman or seller to their work and business.
Logo with abstract shapes
Abstract logos are shape-based logos. The colorful shape helps you to give the message to the audience about the brand. If you search, you will see many famous brands have abstract logos. You can represent the symbol of the business, color palette, etc., through the shape.
Your shape should be meaningful. You can use an object type of shape to reflect the real thing. Your audience may consider the icon a good feeling about the company or business. Make the such type of logo for any brand or business.
Hand-drawn vintage logo
The vintage logo looks like an old-style logo. But the demand for this logo is always high in all time. A lot of objects are presented in a vintage logo. This logo looks like a piece of analog art. But they are now in vector format. This logo presents the past but works for the present.
The purpose of the industry, reputation, and theme are all available in a vintage logo. Besides, it would help if you were careful about trends to draw a vintage logo. It presents the story and history of the company or business.
How to create a hand-drawn logo
The first and best step in making a hand-drawn logo is drawing the concept on paper. Then compare several concepts and, at last, give it the final digital format. If you use any fake template or an online logo maker, your logo will look like something is missing or wrong.
So, to make a logo by drawing, you must know sketching or drawing. And you have the ability to generate ideas in your mind. It will take your time to make a perfect hand-drawn logo. Besides, it can be an easy doodle. Different ideas and ways are essential to creating a unique logo.
Besides, it is essential to the different ways and uses of software tools where you make the logo vector.
Let's see how to make a hand-drawn logo.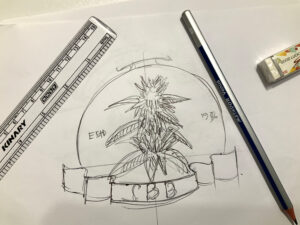 At first, after getting your idea in mind, you need a pen or pencil and paper. Besides, you need tracing paper and Adobe Illustrator on your computer to digitalize the logo.
Think about the logo tone
Every type of logo has its tone. It would be best if you understood it. So, think about a balanced style for your logo that attracts customers. Some questions and answers will help you to understand the proper tone.
Think of your audience. Who will see your logo? What characters will your logo present? Is the logo contains a universal symbol? Besides, think of the color that goes with the tone. It is essential.
Brainstorming
Now generate some ideas according to the tone of your logo. And then figure them out. For a successful logo, you should generate several different ideas. Keep them in mind and take your paper and pencil.
Now start drawing. Sketch them as detailed as possible. After sketching them, see all the ideas. Then consider and compare them and find out the best one.
Experiment and make a final sketch.
You can play with the font and the sketch. Some ways can make your logo better. With the final one, try different shapes and find out which one is better. For example, a tick mark or shape is suitable for a company that is active most of the hours, such as a delivery company. Besides, you can try negative space.
After trying all of them, now finalize the sketch. Draw your final logo on the paper. At this time, you should draw a large logo with more details. Keep your eyes to ensure proper size and proportions.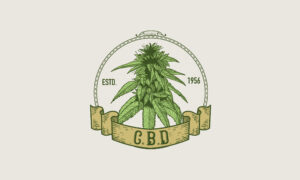 Trace the logo and scan it
Now it is time to trace the logo. You can take a photo of the drawing on the phone and take it on the computer. But tracing will give you the best result. For a hand-drawn monogram logo, there is no way without tracing.
However, take a tracing paper over the final sketch. Then trace the image carefully. I think you enjoy the tracing because it gives you a new feeling. Now you should scan the logo with a printer.
Digitalize the logo
Now open the Adobe Illustrator software on your computer. Take the scanned logo on a document of the software. It is time to convert the image into a vector logo.
You can do it in different ways. You can use the pen tool to draw the logo in a vector format. Or you can directly use the image trace feature to trace the image digitally. When you expand the photo, your logo is now in vector format.
After creating the vector, you can now ungroup the file and color them. Directly you can change anything of the logo because it is now a vector file.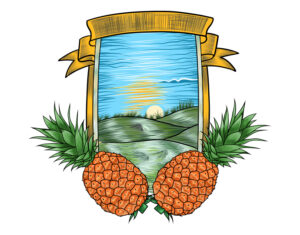 Final words
A hand-drawn logo has great demand in the market. If you want to be a logo designer:
Practice more.
Try all types of hand-drawn logos to draw.
Gradually be an expert.
Vintage logos are hard to draw. You must consider many things for a perfect logo, such as the company's meaning, purpose, past, reputation, color palate, and many more. So, always try to know the matters in more detail.
This all design are my own creation. For any design project feel free to contact with me, thank you.