What are one line art and its uses?
One line art drawing is a popular drawing style for an artist. It is not a newer one. A long time ago, early 20th century, the famous artist Pablo Picasso made this type of drawing. As an artist, I also like line drawing.
Nowadays, people love these drawings to use for various purposes such as decoration, making a logo, or printing purposes. So, in the marketplace, the demand for these drawings is noticeable. However, this art is very simple and minimal; it is challenging to make one line shape properly.
This article will give you fantastic and informative information about this challenging art drawing.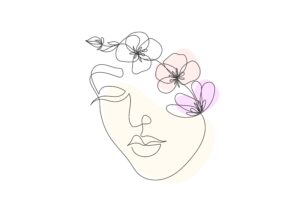 What is one line art drawing?
One line art drawing is also known as single art drawing. Now it is one of the creative trends though it is an old concept of art. Pablo Picasso drew single line drawing since 1907. Nowadays, people are giving attraction to it.
A single minimalist one line art is the output of a complex thing in a simple way for an artist. One-line or continuous line drawing is a wonderful style of art. Artists use this classic technique to train their hand and eye coordination.
To make a single-line drawing, the artist needs to be confident in creating the outline of the object to give it a final look.
It seems easy but actually, absolutely not. Suppose you want to draw the single line of a dog. You have to imagine it at first. Then start your line draw. It seems easy but actually not. You have to practice a lot to make a perfect single line art drawing.
The art of bare essentials
Single art drawing is the drawing of a flowing line. In the past, creative artists used the technique to draw the art of bare minimum form with a single line. However, this technique also conquers an amateur scene of art.
In the old days, single line drawing was seen in living room cushions, decorations, and murals. But now, one line drawing is used in many things such as clothing, notebooks, diaries, logos, and many more.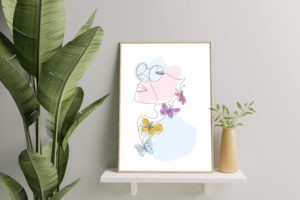 Simple one line art drawing is the main element.
In most one line drawing, artists draw faces or plants or an object or the combination of face and plant. So, to draw a single line manually, you only need a piece of paper and a pencil or pen. If you want to draw a single line drawing in Adobe Illustrator, you can use just the brush tool or the pen tool, or the pencil tool.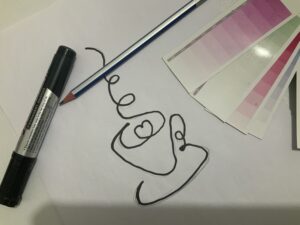 Make it colorful
To make your line drawing attractive, you can color it by adding a background with color, watercolor painting, and gouache. After coloring the abstract area, place your art on the top. Use a soft, bright color to keep the drawing minimal and straightforward.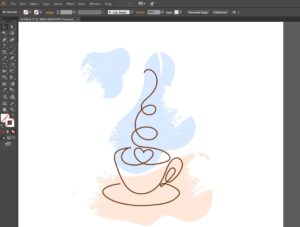 3D art in one line art
Now 3D line drawing is also available. With a single line, it is possible to create three-dimensional effects. A good presentation is possible with single and simple line art drawing. An expert artist only can do this.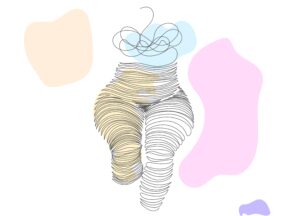 Uses of single line art drawing
Single line drawing is now a tending and creative drawing widely used in many fields. If you are going to practice this art, let's see the areas of single line art that are demandable nowadays.
One line art logo
The design styled with one line is a popular trend now. Most people nowadays like minimal design. If you think it is for logos, you may find many outdoor themed and personal logos with single line. Besides, badge-style logos are also available and designed with single line drawings.
An artist can quickly draw a single line logo with Adobe Illustrator. If you have creative ideas in your mind and you are a logo designer, you can try single line logos. You will find a lot of clients in the marketplace who are eager to purchase your service.
This logo contains a line that gives the shape of the main theme or object. Besides, the single line logo includes the text. Use the proper type of font to provide the name and tagline of the logo. One or two colors are only used in this minimalist logo design. If you want, you can add color to the background.
But always remember that this type of logo should be very simple looking. For example, you are going to make an animal food logo, but it should be one line drawing. Then you can take a picture of the related animal in Adobe Illustrator.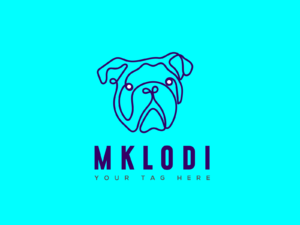 Then think about how you can draw one line drawing to give the shape of the animal. Use a pen or brush tool to draw perfect one-line drawings.
Then remove the picture. Give the proper name of the logo and use a perfect font with perfect color.
Make your logo ready to use. You can try several simple lines drawing of the same animal. After that, select the one that looks best.
One line to art face
Face line art is a common but popular type of single drawing. You will see such kind of work at home or the office, or online. When we forget anyone's name or address, we can remember his/her face. It is the work of the human brain.
Though face line art seems simple, it is challenging to draw. Most artists love to draw single line faces instead of realistic drawings. A face drawing contains only the line of the head, eyes, lips, and nose. Faces with leaves and flowers are also famous.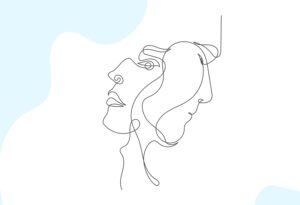 One line art Tattoo
Nowadays, tattoos are very much popular. And today's artists make single line drawing for tattoos which are so popular among young people. It is hard to draw anything with a single line. But the minimalist single-line tattoos look gorgeous.
The single-line tattoo can be an animal, flower, face, or anything. If you search the internet, you will find many artists famous for minimalist one-line tattoos. So, if you are interested, you can start practicing single-line tattoos.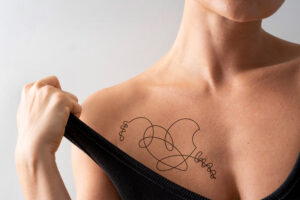 Conclusion
For an artist, one line art is very interesting thing. Though it seems easy, there are some matters to make the perfect and meaningful single line drawing. So, if you have interest on it, I think this article helps you much to know the details.
Learn different types of one line art drawing such as aesthetic one line art, one line face, one line drawing tattoo. Learn them in simple and right way.
This all design are my own creation. For any design project feel free to contact with me, thank you.